Est. 2017
Our mission is to educate families on the legacy and ideals of Black Wall Street in a fun way through creative and educational experiences.
Our Board Games
New Financial Literacy Flash Cards Now Available
Order your Play Black Wall Street Financial Literacy Flash Cards today for your scholar! These cards have fun images, simple definitions, and feature holographic Black History figures painted by museum featured artist Sharard X. You've asked for them and we have delivered!
Meet Our Founders
De'Von Truvel and Sinclair are the founders of Play Black Wall Street. This couple met in college and have been promoting Black Wealth and Health since graduating together. De'Von Truvel focuses on game and curriculum development while Sinclair focuses on community health and business logistics. Together they lead the growth and impact of Play Black Wall Street.
Learn More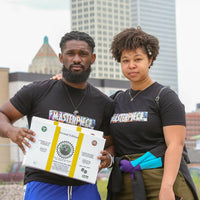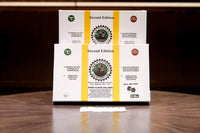 7 Things to Know About Black Wall Street the Board Game
1. Around the Board are Real Historic Businesses from Tulsa's Black Wall Street.
2. There is NO JAIL in this game.
3. When you land on a business you either spend money as a consumer or invest as an owner. You can invest immediately.
4. Every player pulls one Venture card at the beginning of the game. This is your secret mission that comes with Venture Capital.
5. You can invest in your business to take it from a Sole Proprietor to LLC. Once you own all of one Market (color) you can invest to create Corporations!
6. You can negotiate with players for business or money freely.
7. The Rule book also contains key terms, business idea worksheets, history, and of course rules!
Let's Play!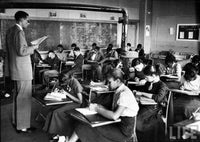 Play Black Wall Street Academy
Want your scholar to learn the foundation of building wealth, how to start a business, and Black History all in the same on demand educational platform? Become a Member of Play Black Wall Street Academy today for just $1. After first month membership is only $14.99 a month with new courses added every semester!
Learn More Here
Fun For The Family Since 2017
This is a great game to play for all ages! Young scholars, College Students, Parents, and Grandparents can spend quality time together learning about Black History, Money Management, and having the occasional argument over rules. This game was made with you and your family in mind.
Buy Now